Join us Thursday, May 5th from 6-8pm for a Spring Planting Showcase.  We'll feature fresh new ideas and plants from Frey's Greenhouse and an evening of planting demonstrations and expert advice. Our event will feature other special guests from the Conestoga Herb Guild & Lancaster Tree Tenders. 
Planting demonstrations will take place in our outdoor showroom, our store will be open for after-hours shopping, and all in-stock planters are currently on sale!
Complimentary refreshments will be served. Advance registration is appreciated, but not required.
Rain or shine, we hope you'll stop by!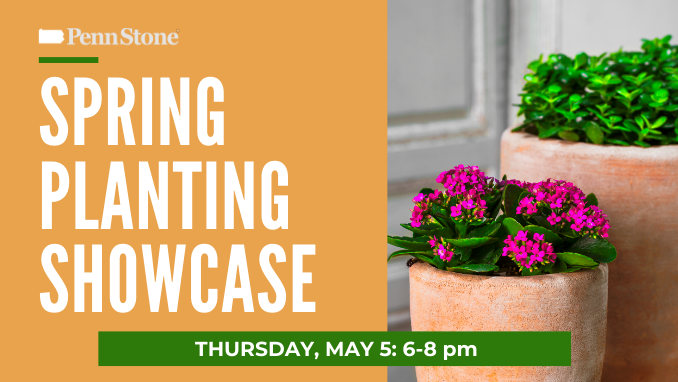 Ah, you missed it!
This event is over now, but don't worry—we always have new ones coming up in the future!
Upcoming Events