Natural Landscape Stone
Choose landscape stone for a hardscaping project with enduring natural beauty
Natural landscape stone is the material of choice for a distinctive landscape project. Stone delivers unmatched durability and nearly limitless color, shape and texture options to customize your new outdoor living space. At Penn Stone, we are proud to offer Lancaster's widest selection of natural landscape stone, including flagstone, wallstone, stone steps, boulders, cobblestone, decorative gravel and more.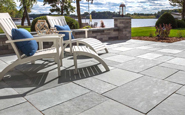 Flagstone
Our flagstone collection includes both pattern and irregular flagstone. Pattern flagstone features square and rectangular stones, installed in either random or repeating patterns. Irregular flagstone is… irregular: random, broken-shaped stones, installed in a jigsaw-puzzle style to achieve the best fit between each piece. Flagstone patio pavers create unique, one-of-a-kind designs for your living space. Penn Stone sources flagstone from our home state and from all over the world. Our most popular material is Pennsylvania Bluestone, which comes from small local quarries throughout northern Pennsylvania. Other domestic flagstone selections include Indiana Limestone, Black Hills Flagstone from Arkansas, and other selections from from Ohio, Idaho and Wisconsin. In addition to domestic flagstone, we offer Lancaster's best selection of imported stone paving, including gauged sandstone and limestone from Europe and Asia, as well as stunning travertine and marble from Turkey. See how you can add a beautiful flagstone driveway, patio, or walkway to your home.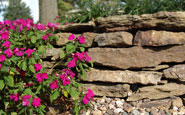 Wallstone
Natural wallstone materials can create a lovely do-it-yourself landscape wall or construct a sturdy, durable retaining wall. At Penn Stone, we stock dozens of pallets of Natural Fieldstone, Colonial Gray Wallstone and Laurel Mountain Wallstone. Or, for larger projects, we can work with you and a professional landscape contractor to find gorgeous outcropping boulders or natural stone blocks to construct a functional and durable retaining wall.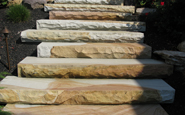 Stone Steps and Slabs
Natural stone heavy steps provide a simple solution to constructing landscape staircases. These steps are typically approximately 6" tall and 16" - 18" deep, and are available in a range of colors to complement nearly any landscape or hardscape project.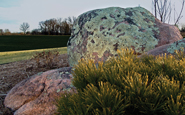 Boulders
Landscape boulders can add interest to your landscape. They range in size from aptly named one-man boulders to rocks the size of a small car, and can be found in a range of colors and textures to suit any landscape design.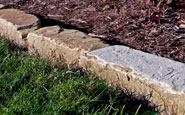 Stone Edging and Cobblestone
Penn Stone offers a variety of options in cobblestone and edging products. The most popular and versatile products are our granite Belgium Blocks, which are available in four different sizes for a range of edging and paving applications. We also stock Black Hills Edging, a random-length stone with tan, brown and black colors throughout.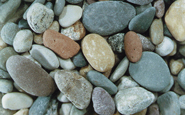 Decorative Gravel
Decorative gravel can be used for many different applications in your landscape. It's most often used in place of mulch for garden beds, but you can also use decorative gravel to create a beautiful path, to fill gaps in a flagstone or brick patio, or to add drama to a cascading water feature. We carry Delaware River Jacks in four different sizes, as well as Red Tipple and Maryland Pea Gravel.
Colonial Gray Wallstone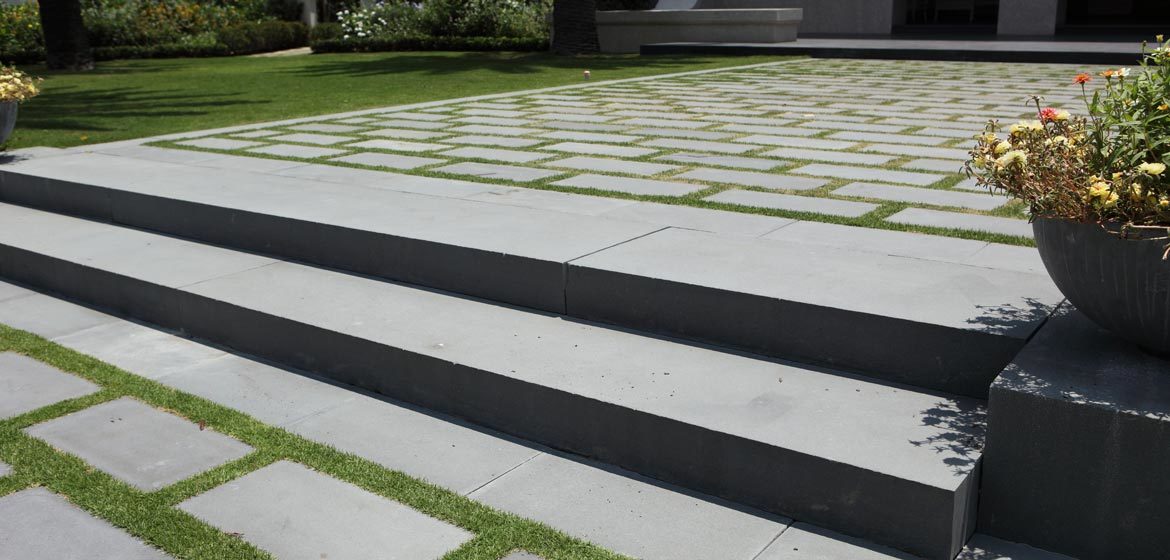 Blue Select Thermalled Flagstone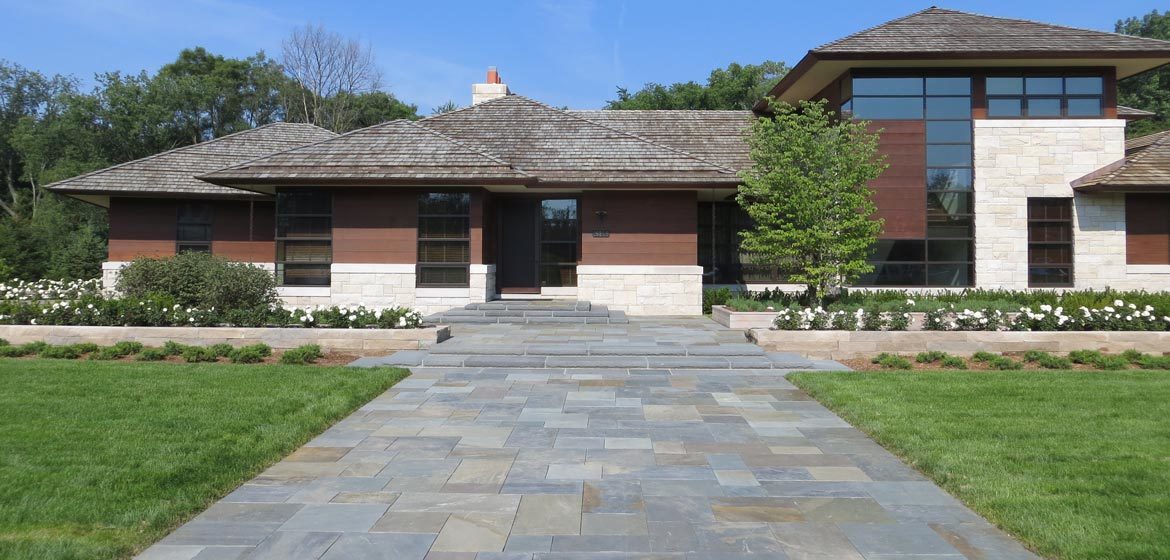 Full-Color Natural Cleft Pennsylvania Bluestone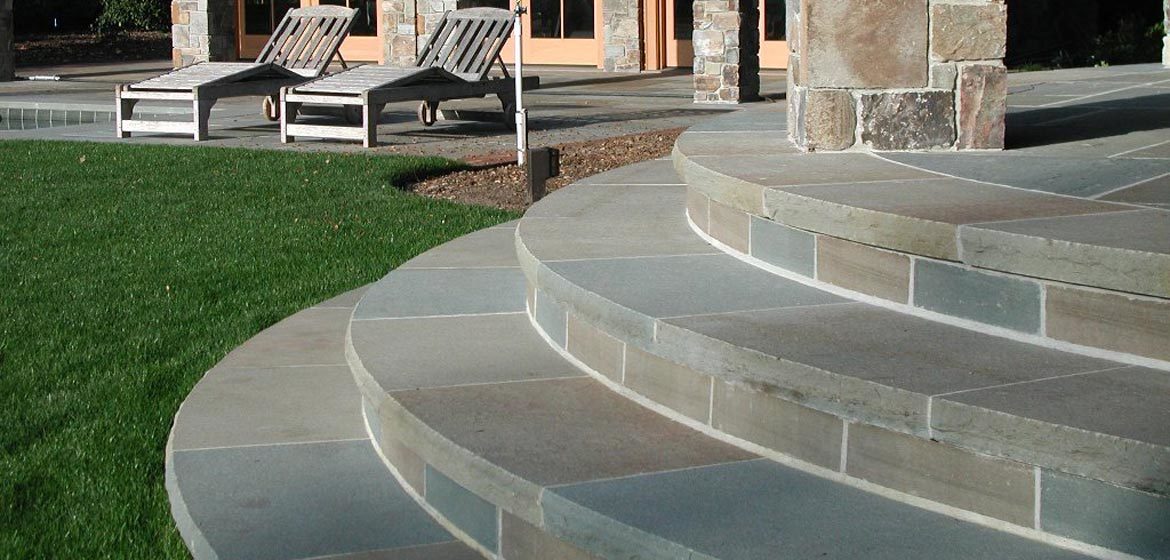 Full-Color Thermalled Pennsylvania Bluestone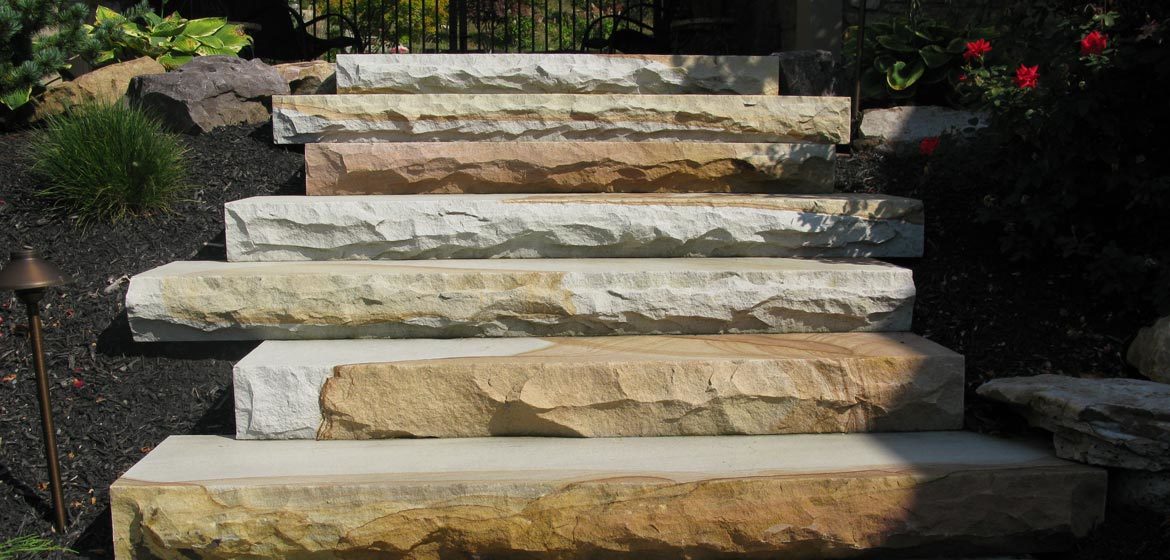 West Mountain Landscape Steps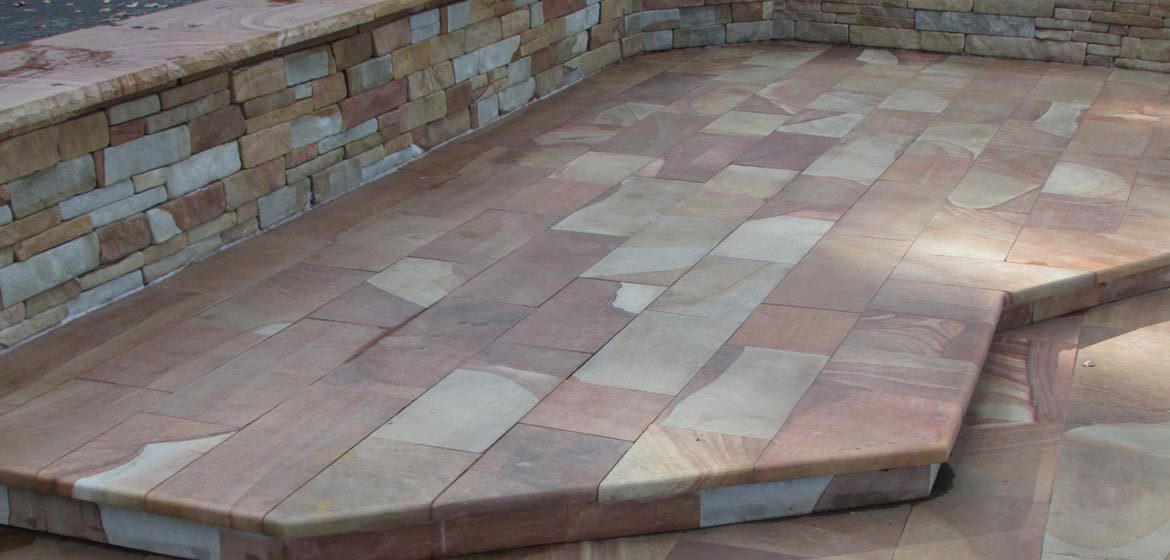 West Mountain Thermalled Flagstone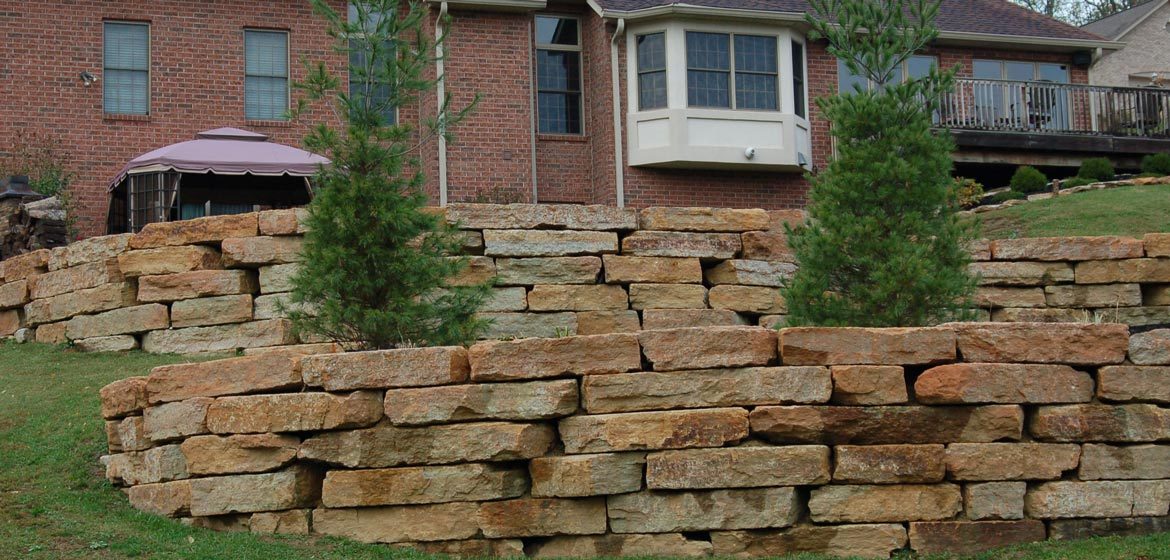 Rustic Buff Outcropping Boulders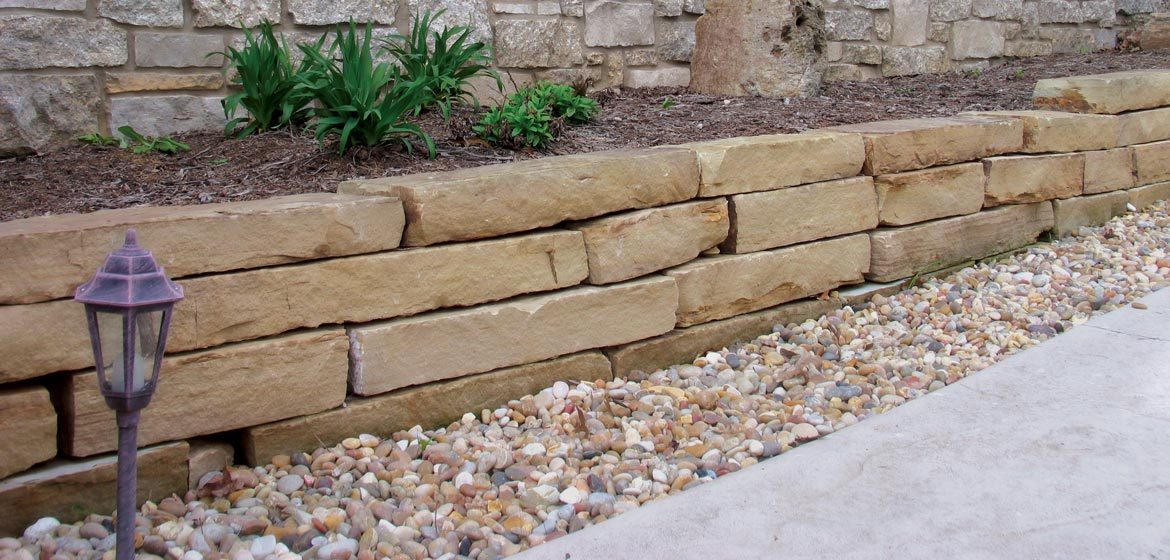 Black Hills 8-Inch Drywall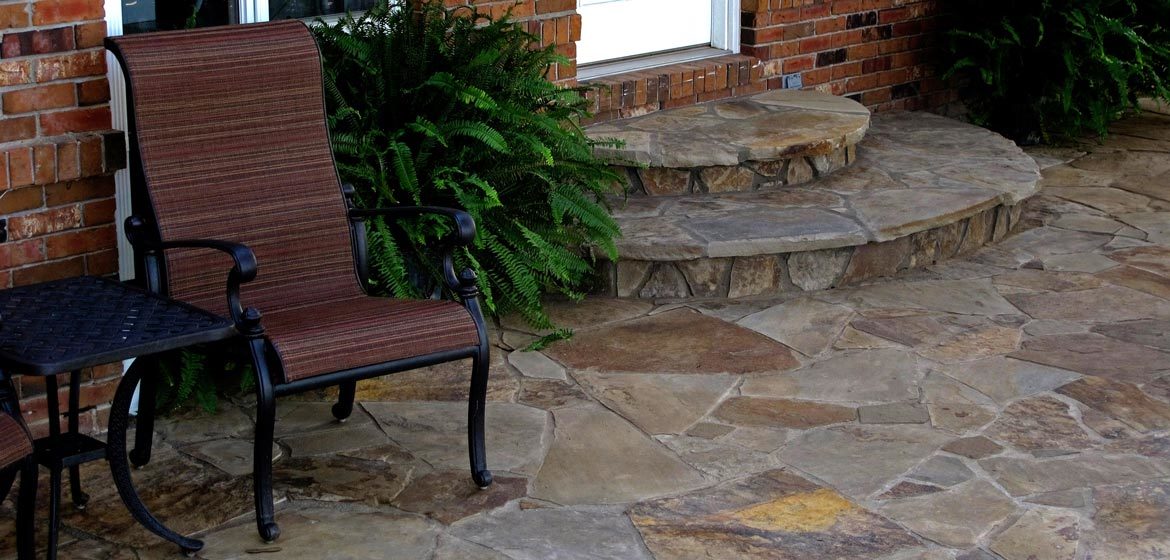 Black Hills Irregular Flagstone
Black Hills Machine-Cut Landscape Steps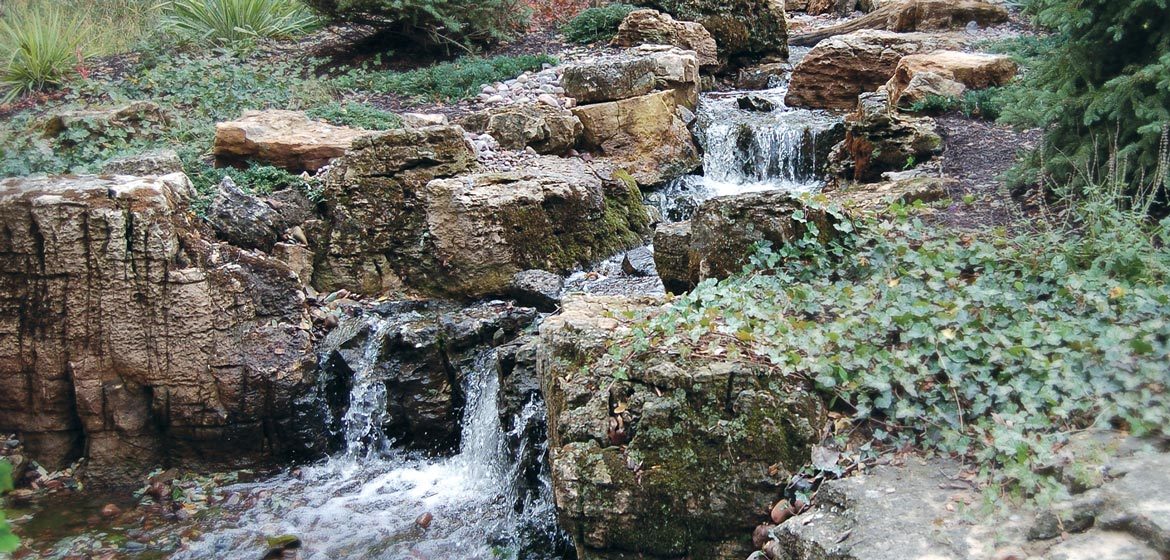 Weathered Limestone Boulders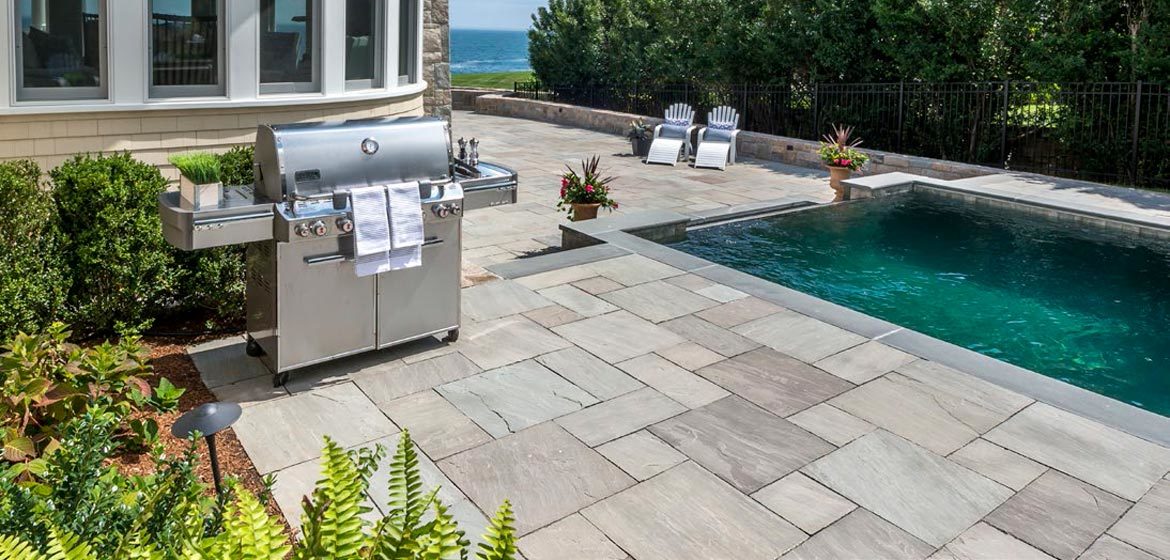 Stone Cliff Grey Flagstone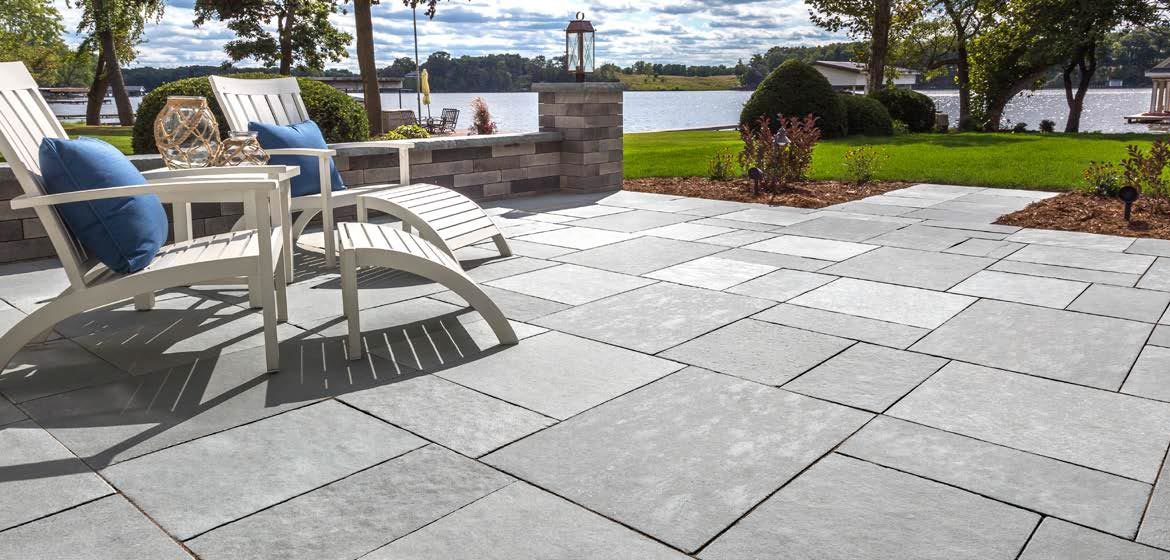 Winter Mist Flagstone
At Penn Stone, we carefully select brands that allow us to offer our customers top-quality products at a range of prices. Learn more about our flagstone and natural landscape stone partners below.