Create a place to make memories.
Penn Stone is your destination to create Life Built Outdoors, featuring masonry and hardscaping materials, as well as design-focused outdoor furniture and solutions for outdoor kitchens, outdoor fire, landscape lighting and shade.
Connecting local homeowners with professional contractors and designers.
We know trusted local design and construction professionals. Tell us more about your vision, and we'll connect you with the most qualified partners for your project.
Learn More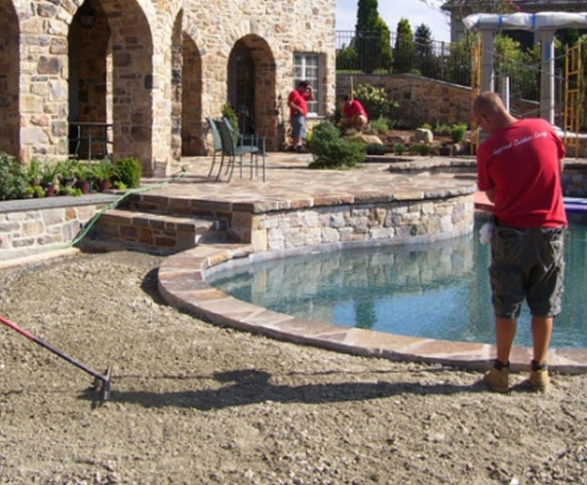 7 Tips For Hiring a Hardscaping Contractor
October 30, 2017
7 Tips For Hiring a Hardscaping Contractor Improving your home's exterior with a new patio, retaining wall or other hardscaping project is a valuable investment. But, it is critical that you find the right professional hardscaping contractor for your project. Here is our advice for finding the right hardscaping professional who will work within your Read More
Read More
Go to the blog
UPCOMING
EVENTS
We love to gather, learn, and have a good time! Check out the upcoming events at Penn Stone.
Friday April 20, 5pm - 8pm
Join us on Friday, April 20 for our annual celebration to the start of the Outdoor Living season! Drop in between 5pm and 8pm and enjoy complimentary hors d'oeuvres and beverages, along with groovy New Orleans-influenced funk music by Big Boy Brass Band.