Italian Taste & Tour
On May 19 from 5pm to 8pm, Penn Stone will host our annual ALFA Ovens Italian Taste & Tour,  celebrating Italian food, style, and culture with friends from down the street and across the globe. Stroll our outdoor showroom amongst stunning classic cars provided by Michael's Motorcars, Italian fashion from Filling's, and vinyl Italian jazz, lounge and more presented by local DJs Bill & Cait.
We'll be joined by Sara Lauro, whose family founded ALFA Ovens in 1977, and one lucky guest will win a free wood-burning oven.
As part of our celebration, save 10% on all ALFA ovens through Saturday May 20.
Our menu for the evening includes:
We hope you can join us for a beautiful evening celebrating the alfresco lifestyle!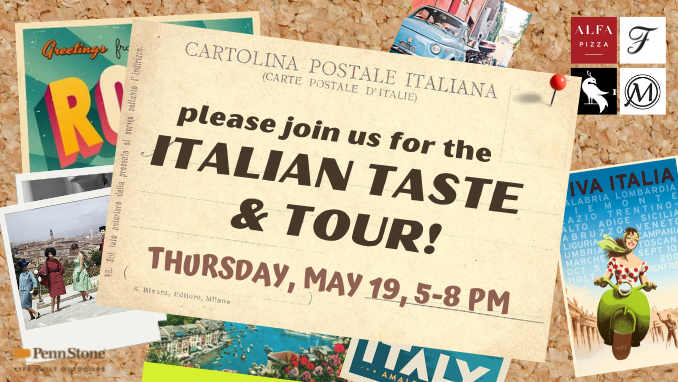 Ah, you missed it!
This event is over now, but don't worry—we always have new ones coming up in the future!
Upcoming Events