Rumford Fireplace Construction, presented by Superior Clay
Join us on Thursday, February 16 for a Rumford fireplace construction demonstration led by Superior Clay Corporation. This presentation will include: hands-on and classroom training on design and construction of Rumford Fireplaces; comprehensive notebook on fireplaces, chimney pots, and brick ovens including Codes, Standards, Specifications, literature plans and instructions; a chance to meet and discuss fireplaces with Superior Clay's technical Support Staff.
Penn Stone customers will be learning alongside current Stevens College Masonry Technology students. Participants will receive a Certificate of Completion upon successful completion of course.
Please note: this seminar will be held at Stevens College Masonry Technology Campus, in the Greenfield Industrial Park.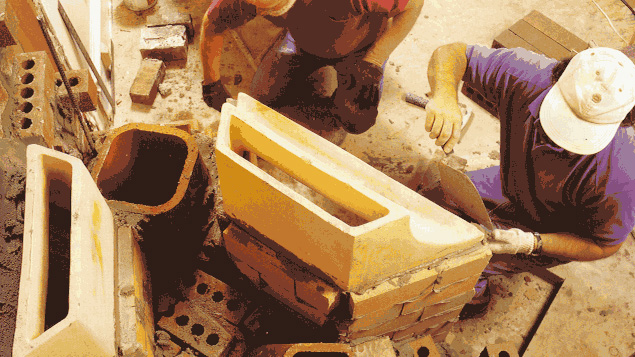 Ah, you missed it!
This event is over now, but don't worry—we always have new ones coming up in the future!
Upcoming Events