Italian Taste & Tour
On May 11 from 5pm to 8pm, Penn Stone will host our annual ALFA Ovens Italian Taste & Tour,  celebrating Italian food, style, and culture with friends from down the street and across the globe. Browse our outdoor showroom featuring Italian-made furniture from Emu and Nardi, while you stroll amongst stunning classic cars provided by Michael's Motorcars, Italian fashion from Filling's, and Italian vinyl presented by local DJs Bill & Cait.
As part of our celebration, save up to $1,100 on select ALFA  through May 22, and one lucky guest will win a free ALFA One wood-burning oven.
Our menu for the evening includes:
We hope you can join us for a beautiful evening celebrating the alfresco lifestyle!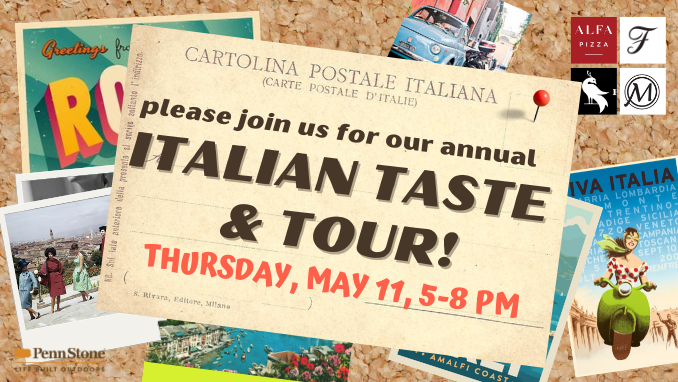 Ah, you missed it!
This event is over now, but don't worry—we always have new ones coming up in the future!
Upcoming Events