Contractor Demonstration: Cleaning Permeable Pavement Joints
On Wednesday, September 25 Penn Stone welcomes Pine Hall Brick and Pave Tech Hardscape Outfitters for a contractor demonstration featuring PaveTech's TYPHOON Maintenance System for permeable pavement joint material.  
TYPHOON uses high pressure and volume of compressed air to break through the permeable pavement joint crust, loosening and pneumatically excavating joint sediment and clogged chip rock. It is followed by the PAVEVAC, attached to a high volume high lift vacuum truck or trailer. PAVEVAC removes all the excavated material on the surface and loose material from the joints to a specified depth in preparation to refill the joints and rehabilitate the PICP pavement to original storm water infiltration performance.
This demonstration is presented in conjunction with the Lancaster City Stormwater Bureau and will take place on the permeable brick paver patio at Lancaster Brewing Company from 11:30am until 1:00pm.  Drop in anytime to observe the process, then enjoy complimentary lunch, compliments of Pine Hall.
Preview the TYPHOON Maintenance System in the video below: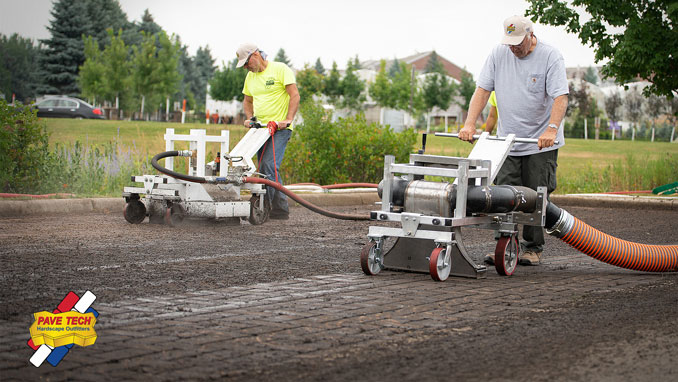 Ah, you missed it!
This event is over now, but don't worry—we always have new ones coming up in the future!
Upcoming Events