When to Begin Planning Your Next Outdoor Living Project, So It's Ready When You Are
That first warm breeze at the beginning of spring means only one thing: the return of the outdoor living season.
As soon as the 'outdoor living urge' strikes, most homeowners get to work sketching their dream decks with outdoor kitchens, fire pits, and gorgeous stone walls. That energy, though, is too often drained by schedules, product shipping timelines, and – especially these days – manufacturing delays.
An Outdoor Living Project Takes Time
Today, more than ever, creating the outdoor living space of your dreams takes some planning ahead. And the type of project you're tackling will determine the timeline. The key is knowing the right time of year to begin your project.
To that end, our experienced team put together this month-by-month Outdoor Living Project Planning Guide, which will give you a realistic timeframe for what needs to be done and when, so your new outdoor living space is ready when you are.
The Penn Stone Outdoor Living Project Planning Guide
January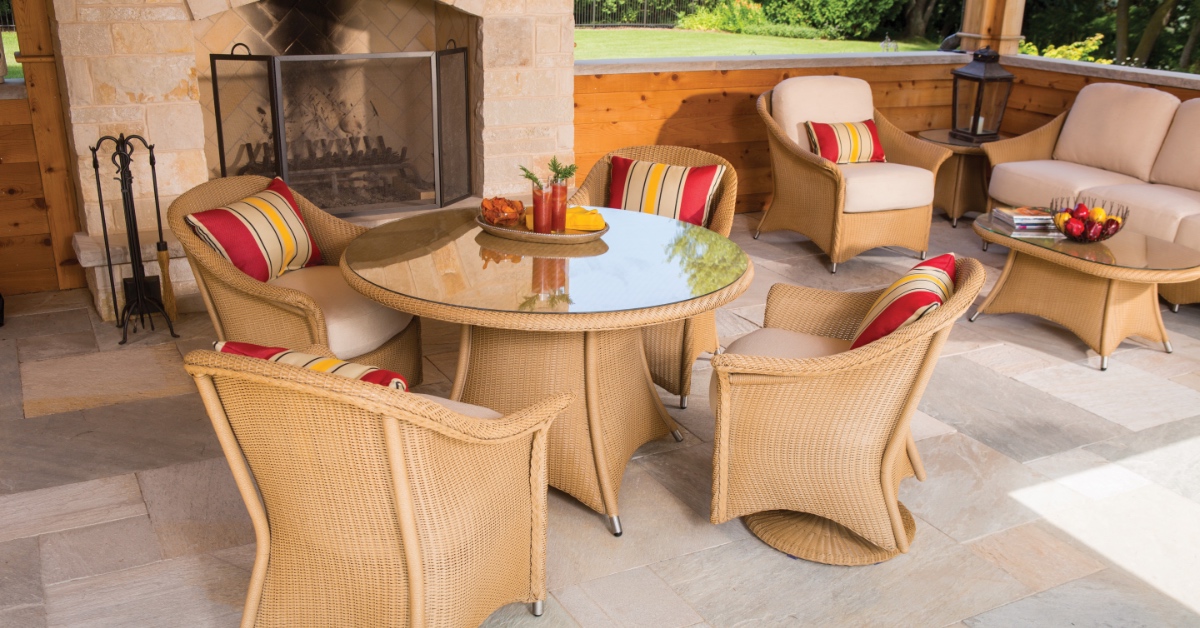 Shop for Special Order Outdoor Furniture
'The earlier, the better' is the rule when shopping for special-order outdoor furniture. Start your year by placing your order in January. Why so early? Because special order furniture can take months to arrive. While we expect furniture to take 8-12 weeks to arrive at our showroom starting in 2023, we recommend placing your order at the start of the year for the best chance of having your outdoor furniture ready in time for summer.

February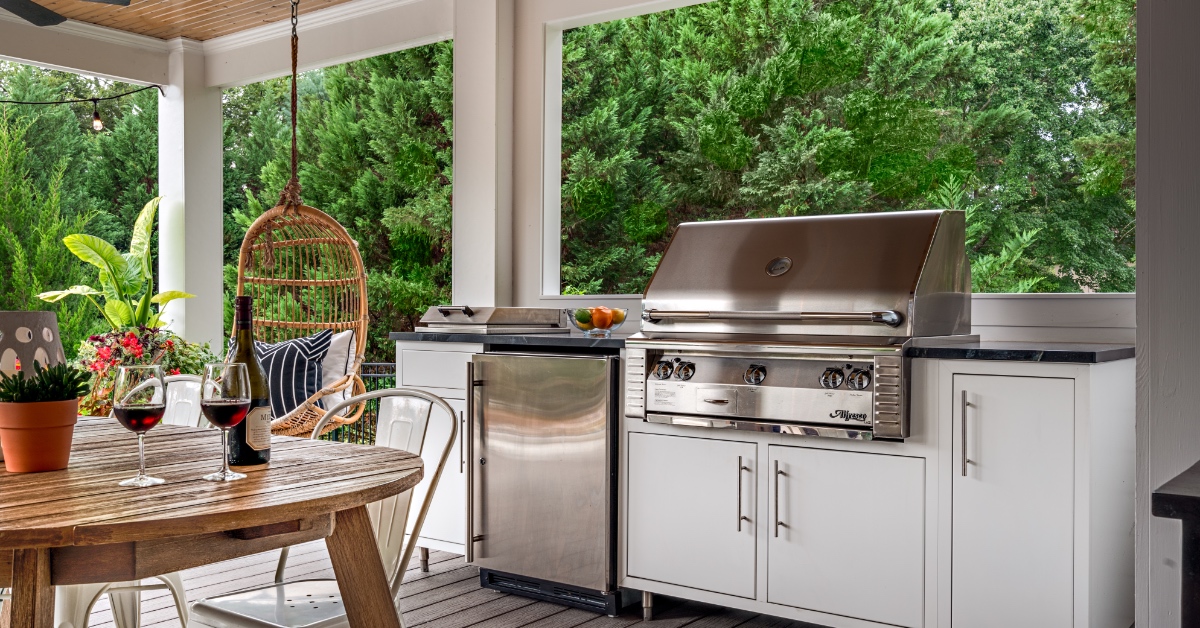 Plan Your Outdoor Kitchen
February is the ideal time to begin planning your new outdoor kitchen. While it's still cold, you can take the first steps toward creating a functional outdoor cooking space. So, by the time the grass is green, you're ready to cook and entertain outdoors.
Why February? It can take time to fit your outdoor kitchen project into your professional contractor's schedule while making sure materials arrive in time. February planning also gives you a buffer in case grills, ovens, or other outdoor appliances are delayed.
Plan Your New Patio (if you didn't finish planning in October)
October is the ideal time to plan a new patio. But, if the fall flew by and you're still in the planning stages, there's still time to design the perfect patio this winter. With some smart planning and the support of your landscape professional and an experienced team like ours at Penn Stone, you can finalize plans in February and still have a beautiful new patio to enjoy this summer.

March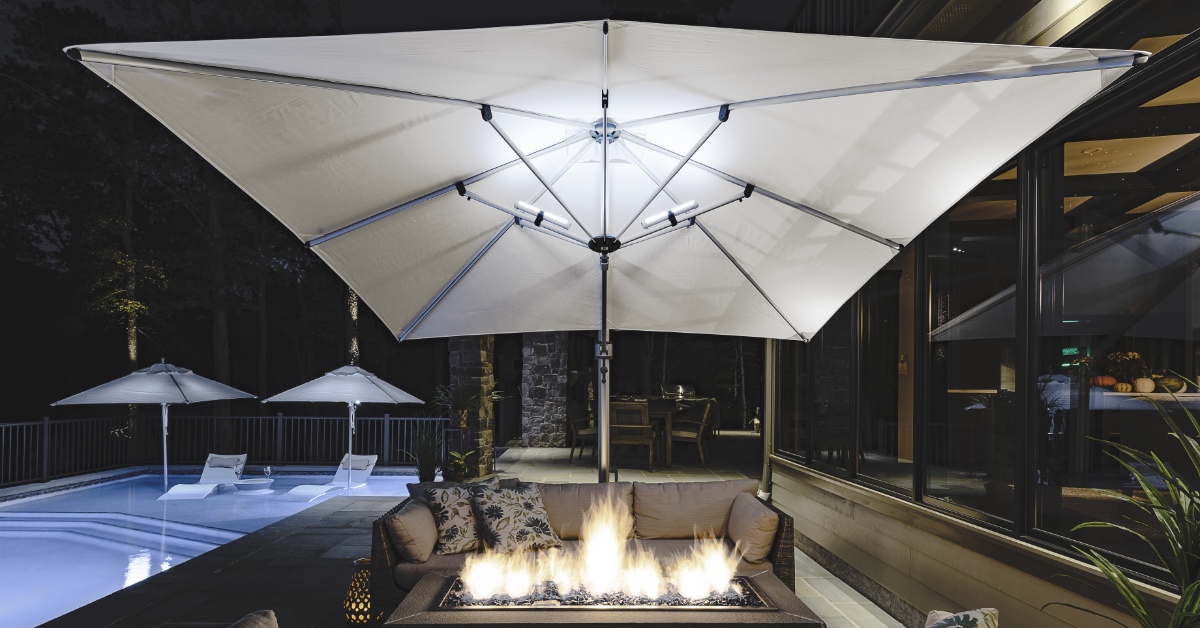 Plan for Special Order Umbrellas
Despite any gloomy winter weather that may still be hanging around, March is the month to shop for special-order patio umbrellas. Why March?  Lead times for special-order patio accessories are usually shorter than outdoor furniture, but umbrellas can still take weeks to months to ship. Ordering your umbrella in March should keep you covered by the time that winter chill turns into summer sun.

April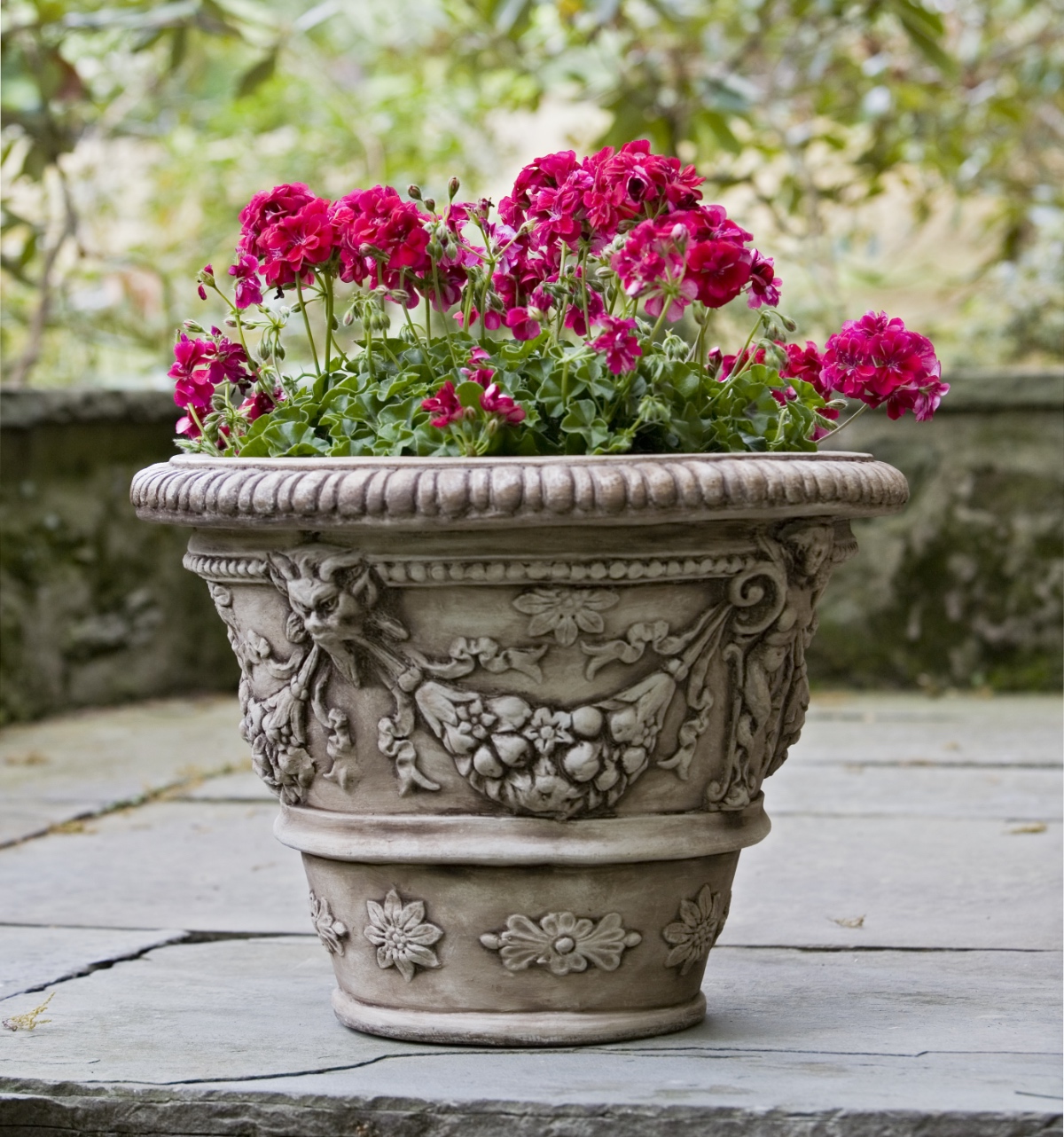 Shop for Your Planters
April is the month to shop for a fresh set of planters to outfit your patio. Why April? Mother's Day is when most customers start browsing for new planters, and by shopping in April, you'll find the best selection of planters on hand. And if you are searching for something special, just like any other patio accessory, you can run into manufacturing delays or lead times for custom styles that aren't in stock. Shop in early spring to make sure you can find the type, size, and style of planter you need.

May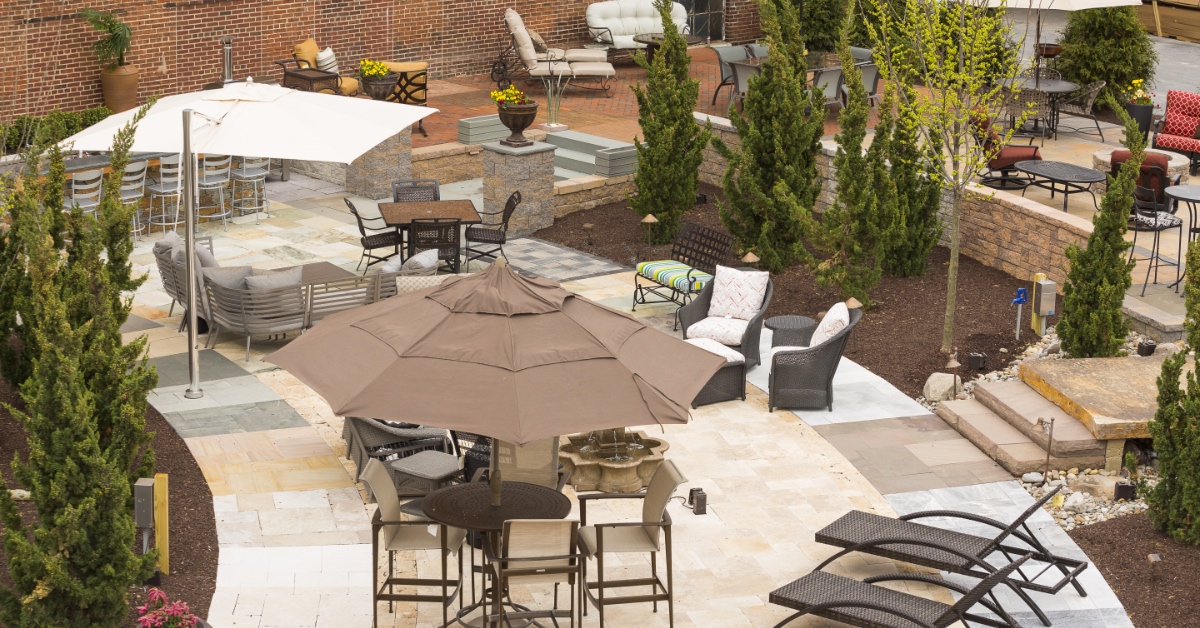 Shop for In-Stock Furniture
May is a great month to shop for in-stock outdoor furniture. Why May? As spring turns into summer, Penn Stone or your local outdoor living showroom usually has the widest selection of high-quality pieces on hand, ready for immediate delivery. If your color and design palette are flexible, shopping for furniture that's in stock means you'll have furniture delivered in days rather than months.

June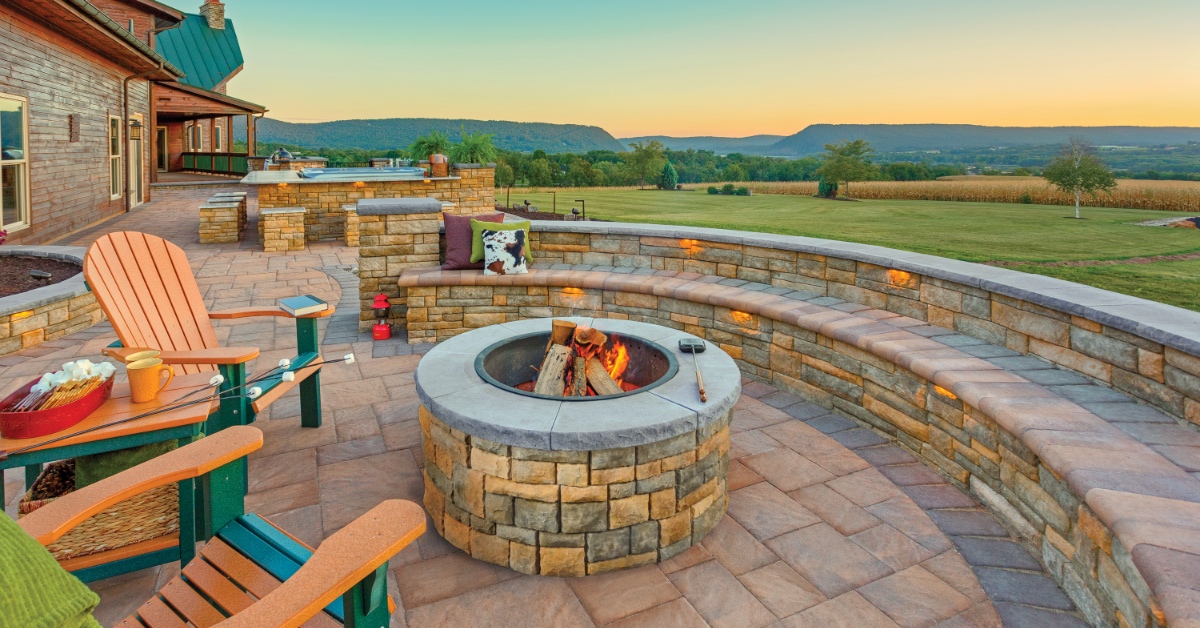 Plan for Built-In Fire Features Ready for Fall
Make built-in fire features, like outdoor fireplaces, a June project. Why June? With roughly three months to go before the start of chillier fall weather, sitting down with a Design Advisor at the start of the summer should give you time to finalize plans, order materials, and reserve time on your professional contractor's fall schedule so that you can get the job done before the leaves start to fall.

July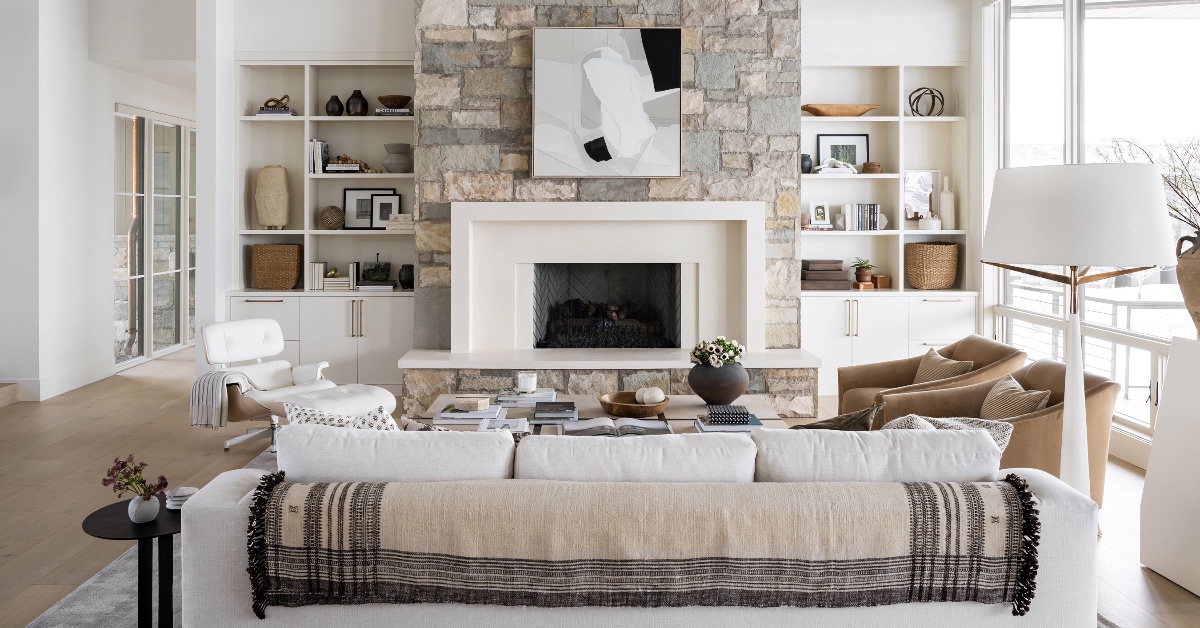 Don't Forget Indoor Fireplaces. Plan for Fireplaces, So They're Ready for Thanksgiving
Just like with outdoor built-in fire features, indoor fireplaces are best planned about three months out. Most of our clients want their new indoor fireplace ready to light by Thanksgiving, which means you'll need to start planning no later than July. Indoor fireplaces require detailed planning, so the earlier you can speak with your Design Advisor to finalize a design and order materials, the better.
Look for Sales on Umbrellas and Furniture
July is also the right month to shop for in-stock umbrellas and patio furniture. As the summer retail season winds down, outdoor living showrooms are eager to sell inventory to make room for fall, so it's a great time to buy if your heart isn't set on a specific collection, color, or pattern.

August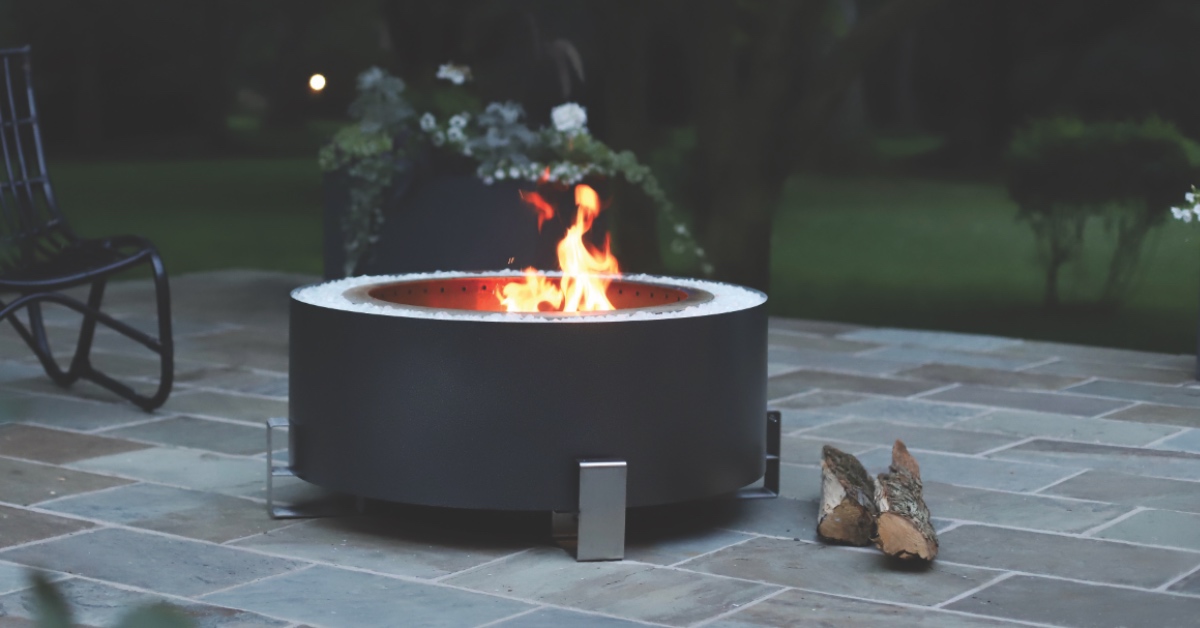 Shop for Your Freestanding Fire Pit
We love a crisp evening in the fall spent on the back patio around the fire pit. Freestanding fire pits are an easy addition to your outdoor living space that can keep you spending time outdoors for months after summer ends. But to do so, plan to shop for your freestanding fire pit in August.
Why August? Our showroom is well-stocked with fire pits now that the summer is coming to an end. It's the perfect time to find one that fits your patio, so you're ready to cozy up by the fire when the weather turns chilly in September.

September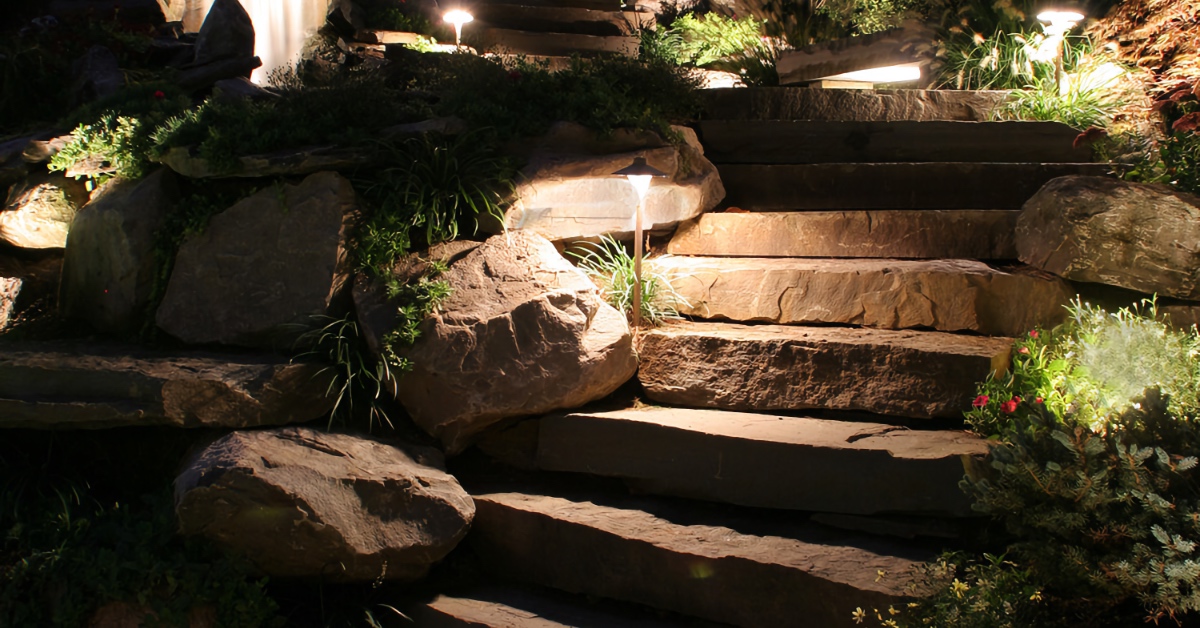 Plan Your Landscape Lighting
Fall's shorter days make it the perfect time to install a landscape lighting project that enhances your outdoor space after the sun goes down. If you're hoping to light your property by the time the clocks fall back and the days get shorter, landscape lighting is a project best kicked off in September.
Why September? In most cases, lighting projects are straightforward and typically take only a few days for your landscape professional to complete. Professional landscape contractors can usually squeeze in lighting installations in the early fall, unlike larger projects like patios, making this an ideal time of year to tackle lighting projects. And getting your lights installed in September means your outdoor space will stay lit well after the sun sets on fall's early evenings.

October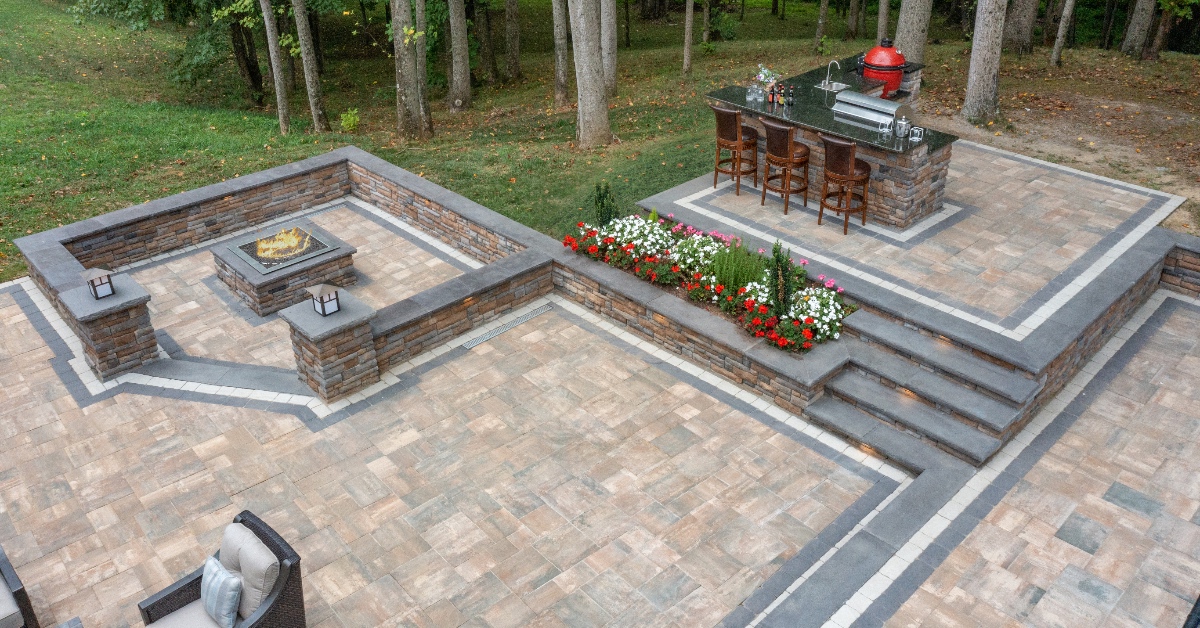 Hardscaping In Time for Spring
Believe it or not, the best time to plan hardscaping for spring begins in the fall. So, if you're looking around your backyard now and envisioning a beautifully hardscaped space to relax in next year, mark your calendar for October. This is the best time to have your design ideas and inspiration photos ready for an introductory conversation with a Design Advisor, especially if that showroom works alongside a professional contractor who can take your design ideas and turn them into a reality.
Why October? Planning for a hardscaped patio or other hardscaping features takes time. Your Design Advisor needs time to help you select the right hardscape materials for your property, work alongside your landscape professional to determine specs, order the proper materials, ensure delivery dates meet the construction schedule and communicate with you to make any potential adjustments along the way.
If you're not already working with a landscape professional, you'll also need time to hire the right one for your project. Chances are your Design Advisor can recommend a quality landscape professional. At Penn Stone, we have a list of trusted professionals and can help customers find the best one for their project needs.

November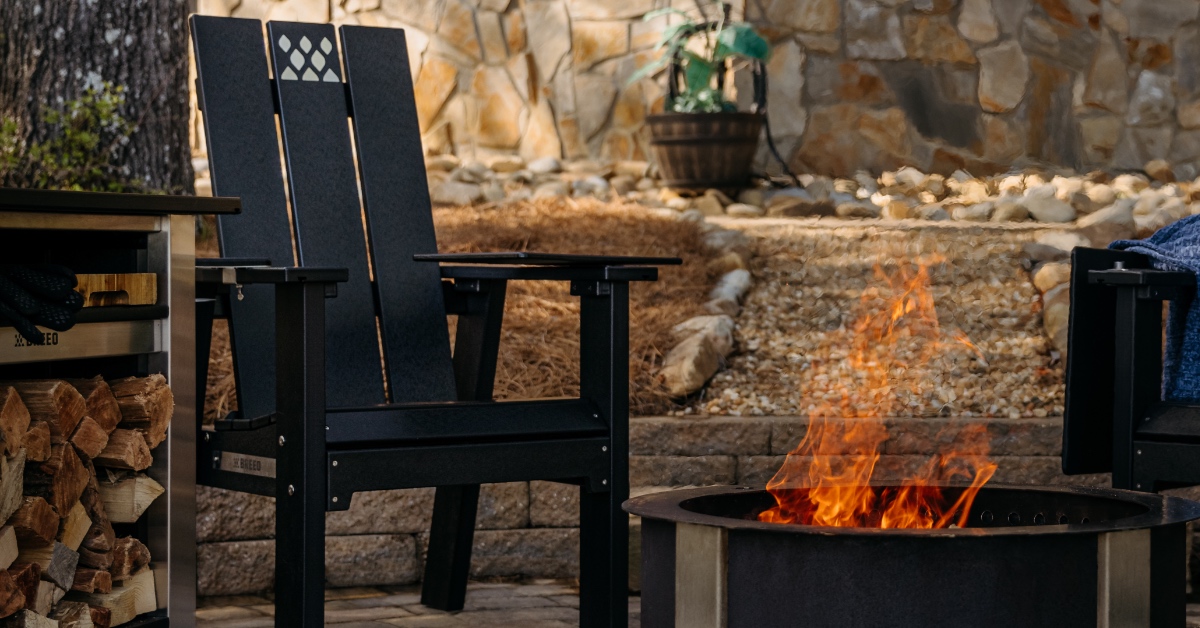 Gift Ideas Such as ALFA and BREEO
November is an excellent time to find unique gifts like ALFA ovens, BREEO fire pits, unique outdoor furniture pieces, and other patio mainstays. You may even find select pieces at reduced end-of-season prices as showrooms want to make floor space for next year's collections.

December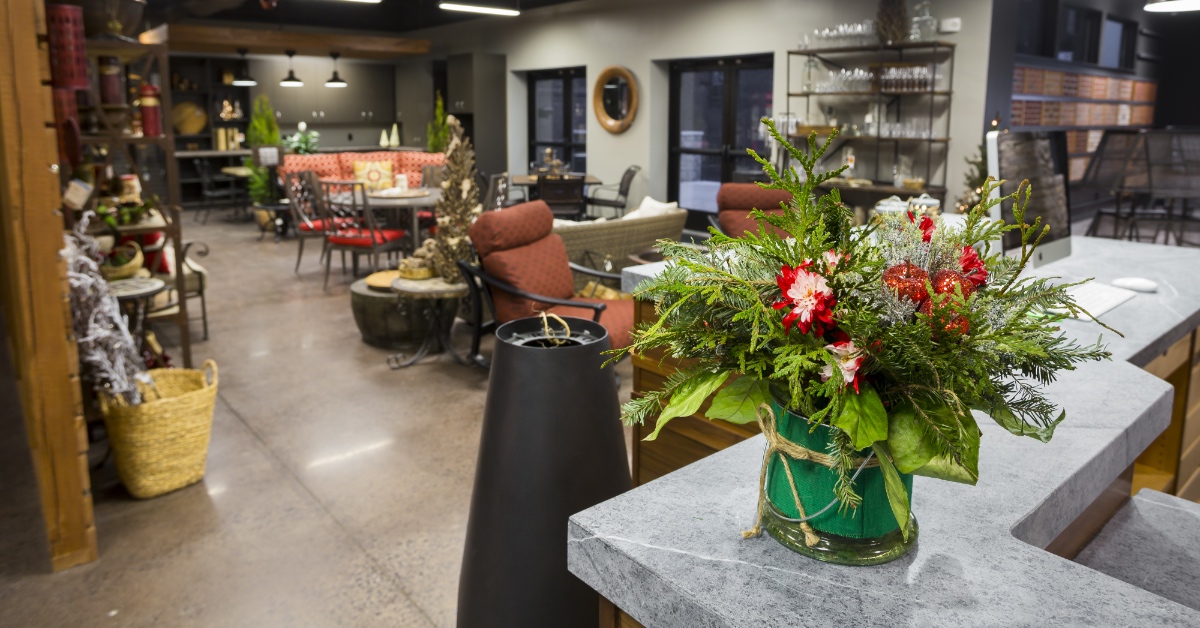 Holiday Gifts for Friends and Family Who Love Outdoor Living
December is a great month to shop for outdoor living accessories like lanterns, fire pits, and rechargeable outdoor lights. Many outdoor living showrooms even offer seasonal items that make great gift ideas, like winter weather outdoor patio décor and decorations to warm up outdoor spaces when it's cold.
Penn Stone is Here to Guide You to a Beautiful New Outdoor Living Space
The Penn Stone showroom features not only a beautiful arrangement of outdoor living hardscaping, furniture, and accessories but a knowledgeable and friendly team that loves helping homeowners create the outdoor space of their dreams.
Our in-house Design Advisor will walk you through the entire planning and design process. Then, our Outdoor Living Specialists will help you complete your project with quality seating, dining, and beautiful accessories.
Contact us today or visit our showroom to begin planning your next outdoor living project.