3 Trends in Outdoor Fire
With the impending arrival of fall and cool weather, it's the perfect time to plan for crisp evenings around a fire pit. Adding a freestanding or built-in fire pit to your outdoor living space can make your home a destination for entertaining family and friends.
Three Trends in Outdoor Fire
1. Smokeless Fire Pit Inserts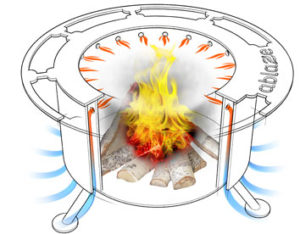 Some of the most exciting new options for backyard fire pits are manufactured in Lancaster County by Breeo. Breeo fire pits inserts recirculate heated air and inject it into the fire, re-burning the wood smoke and producing a nearly-smokeless experience for you and your family and friends. The product line includes inserts for new or existing fire pits as well as freestanding models.
2. Clean Burning Fuels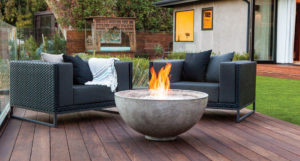 The days of fire pits burning only wood are a thing of the past – modern outdoor fireplaces can use a variety of environmentally-friendly, clean-burning fuels. If your home has natural gas or propane service, you can use this for many outdoor fire features (professional installation required). Bioethanol fire pits and fire tables are two alternative-fuel options as well, and provide a convenient solution when gas service is not available and burning wood is undesirable.
3. Artistic & Decorative Elements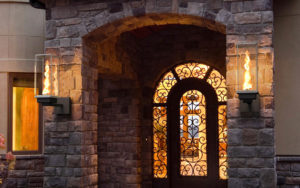 In addition to traditional fire pits, there are many decorative elements that can enhance your backyard living space. Fire bowls, columns and sconces can be used as decorative elements for a deck, patio,  entertaining space or entrance.
Visit Penn Stone for Inspiration and Ideas for Your Backyard Fire Pit
At Penn Stone, we carry a large selection of fire pits, fireplaces, and decorative fire elements for your backyard. Stop by our showroom to get ideas and find the perfect fire feature for your outdoor living space.