Every Homeowner's #1 Resource for Hardscaping Projects
When you've made the commitment to start a new home improvement project, there are always many options to consider. From choosing the right materials, knowing your budget, considering your timeline, and meeting all the deadlines, it can be an overwhelming task. Even after you and your contractor have come up with a plan, the process can still feel daunting.
When planning your new hardscaping project with help from Penn Stone, our intention is to help you reach your goals with ease by providing a smooth and enjoyable experience from beginning to end when selecting materials, providing you with the resources you need to make an educated decision.
Bridging the Gap
Meet Amy—our Design Advisor! When you arrive at Penn Stone, Amy is often the first person you'll meet and is here to guide you from start to finish as you design your new outdoor living space.
If you're visiting prior to selecting a professional installer, Amy can provide preliminary information about how your project is likely to unfold and offer advice on how to choose a contractor.  To start this process, we'll provide you with a list of Recommended Hardscaping Contractors in the Lancaster, Harrisburg, and York regions. As you begin your search, we encourage you to look at our list of questions to ask prospective contractors. Throughout this, we encourage you to rely on Amy and others at Penn Stone for advice. Our goal is to guide you in the right direction so you can feel confident that you're choosing the best professional installer for your project. This can be just as important as the design of the project itself.
Along with offering advice on choosing a contractor, Amy can also help to explain other complications you may encounter. Details such as navigating the municipal approval process, understanding stormwater management, and signing a contract with a professional can feel intimidating. She can help you to feel confident about this part of this process.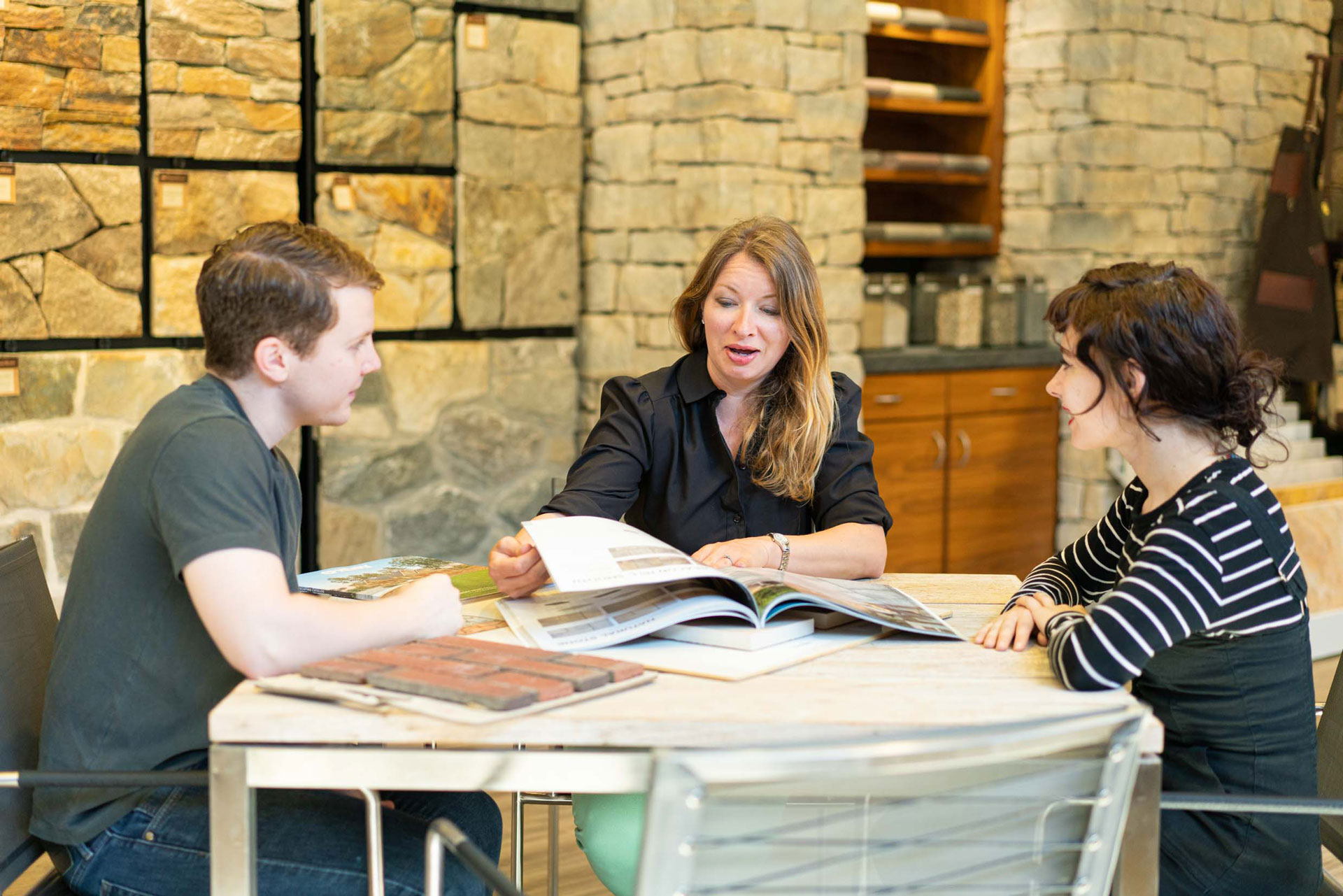 Design Guidance
Once you're on the path to choosing a contractor, you can get to the fun part—planning your project and choosing materials! Amy will be your partner in this process, advising you as you plan your outdoor kitchen, new or renovated patio, retaining wall, fireplace, or the exterior of your home. During your visit with Amy, she will familiarize you with the types of materials you'll need for your project, explain the price points of the products you're considering, and help you narrow down our wide variety of styles to find the perfect selection for your home. When preparing to visit Penn Stone, start by reviewing the Resources page of our website where we provide digital catalogs, planning tips, and other helpful information. 
For this step in the process, photos of your home and notes from your contractor are always helpful, as well as browsing Houzz or pinning images on Pinterest, which can provide insight as Amy takes your ideas and refines them into advice that makes sense for your project. Amy's goal is to make this part of the process simple and straightforward and to help you find the perfect combination of color, shape, and texture to create a beautiful finished product.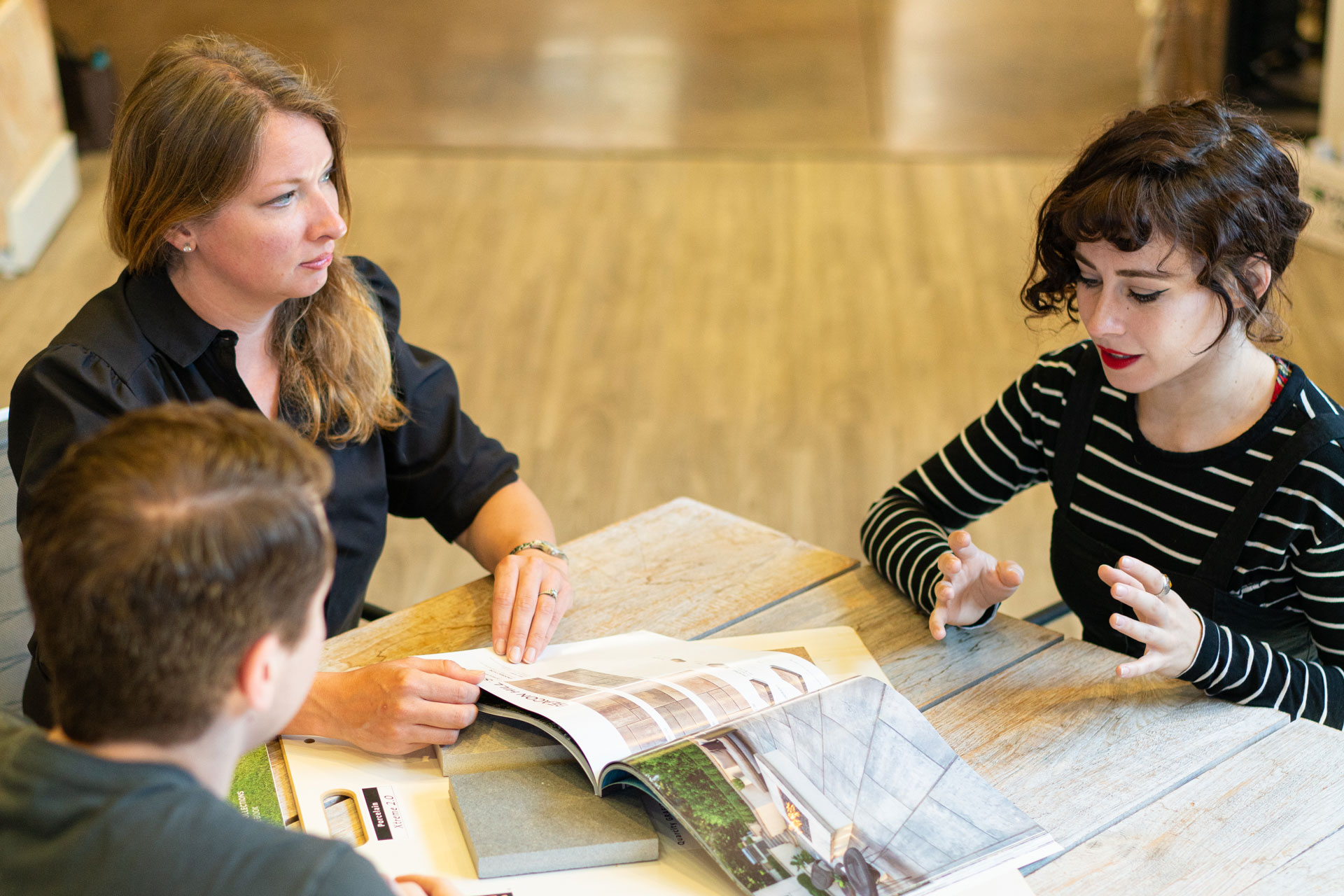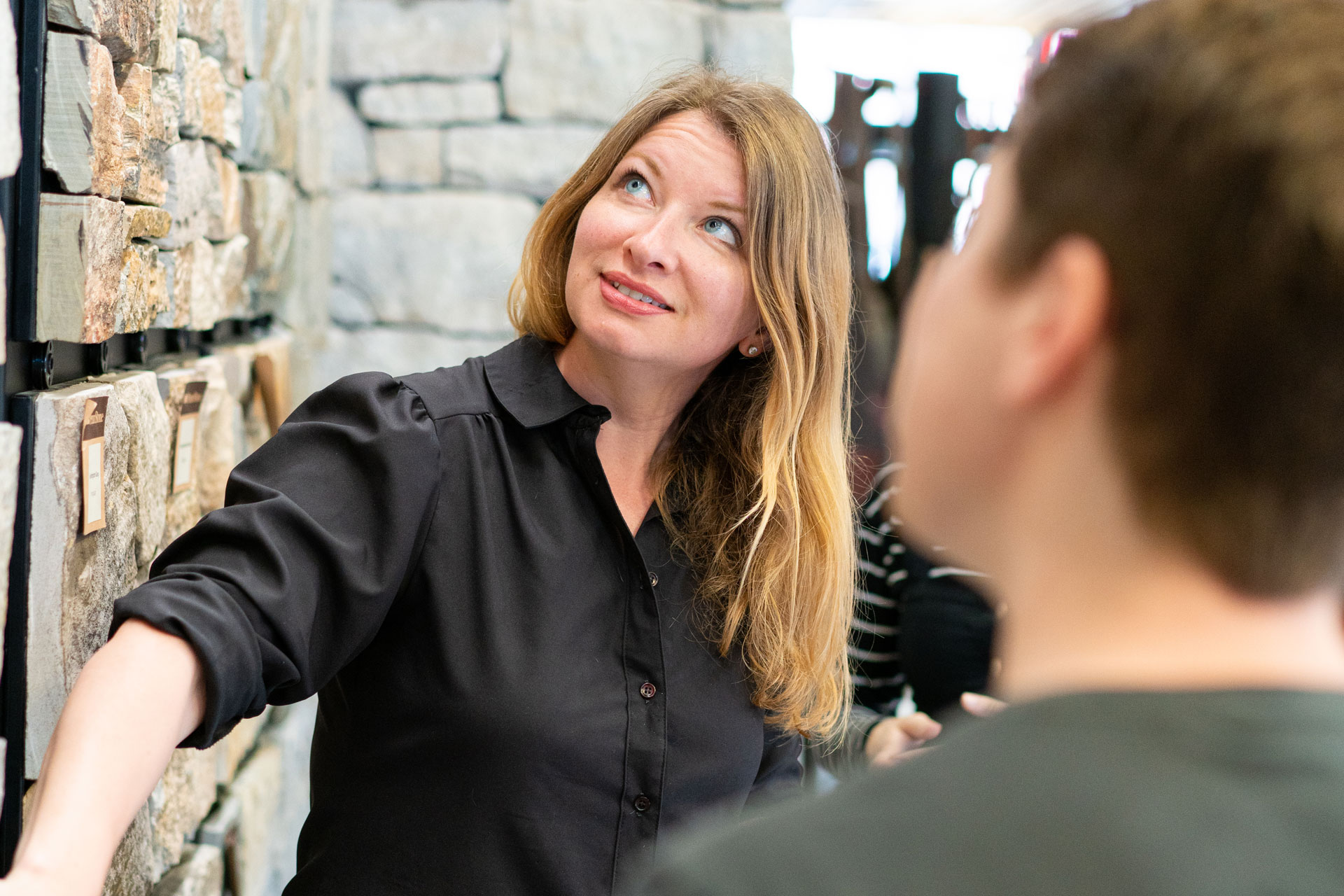 Don't let your next home improvement project feel overwhelming. We are here to help you! With Amy's guidance, you can feel confident about planning your upcoming project, making contractor connections, and choosing materials—all with your budget and timeline as top priorities. Schedule a time to meet with Amy by visiting our scheduling page, calling (717) 397-5264 or emailing info@pennstone.com.