Outdoor Kitchens with Danver and Ray Murray
Join us on Tuesday, January 15 for two presentations on creating stunning outdoor kitchens.
At 9:30am, Dave DeFrank from Danver and Brown Jordan Outdoor Kitchens will present the features & benefits of Danver's stainless steel kitchens. Danver's custom kitchens are made in the USA, and Dave will discuss basic outdoor kitchen design, installation of Danver kitchens, and selling strategies.
Following Dave's presentation, Walter Carroll from Ray Murray will discuss  grills, appliances, storage units, and accessories for fun & functional outdoor kitchens. Ray Murray is Penn Stone's distributor for outdoor grills and appliances from Twin Eagles, Delta Heat, Fire Magic and AOG, and Walter's presentation topics will include: outdoor-grade appliances and how they differ from standard appliances; "investment" grills vs. standard-market grills, and assessing priorities when selecting outdoor kitchen features.
This seminar is free to attend, and includes complimentary refreshments.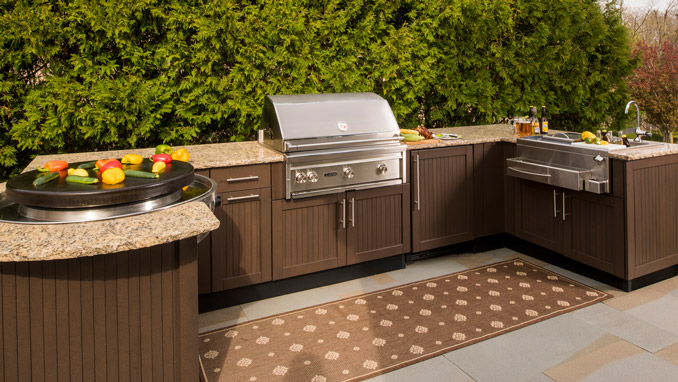 Ah, you missed it!
This event is over now, but don't worry—we always have new ones coming up in the future!
Upcoming Events