Discover: ALFA Pizza Ovens
As summer is quickly approaching, we are looking forward to more nights spent on the patio; grilling family dinners, hosting gatherings, and enjoying the long days of warm weather. Now is the perfect time to start thinking about preparing your home for warmer weather. Add an ALFA pizza oven to your outdoor kitchen and enjoy delicious wood-fired pizza, bread and more in the comfort of your own backyard.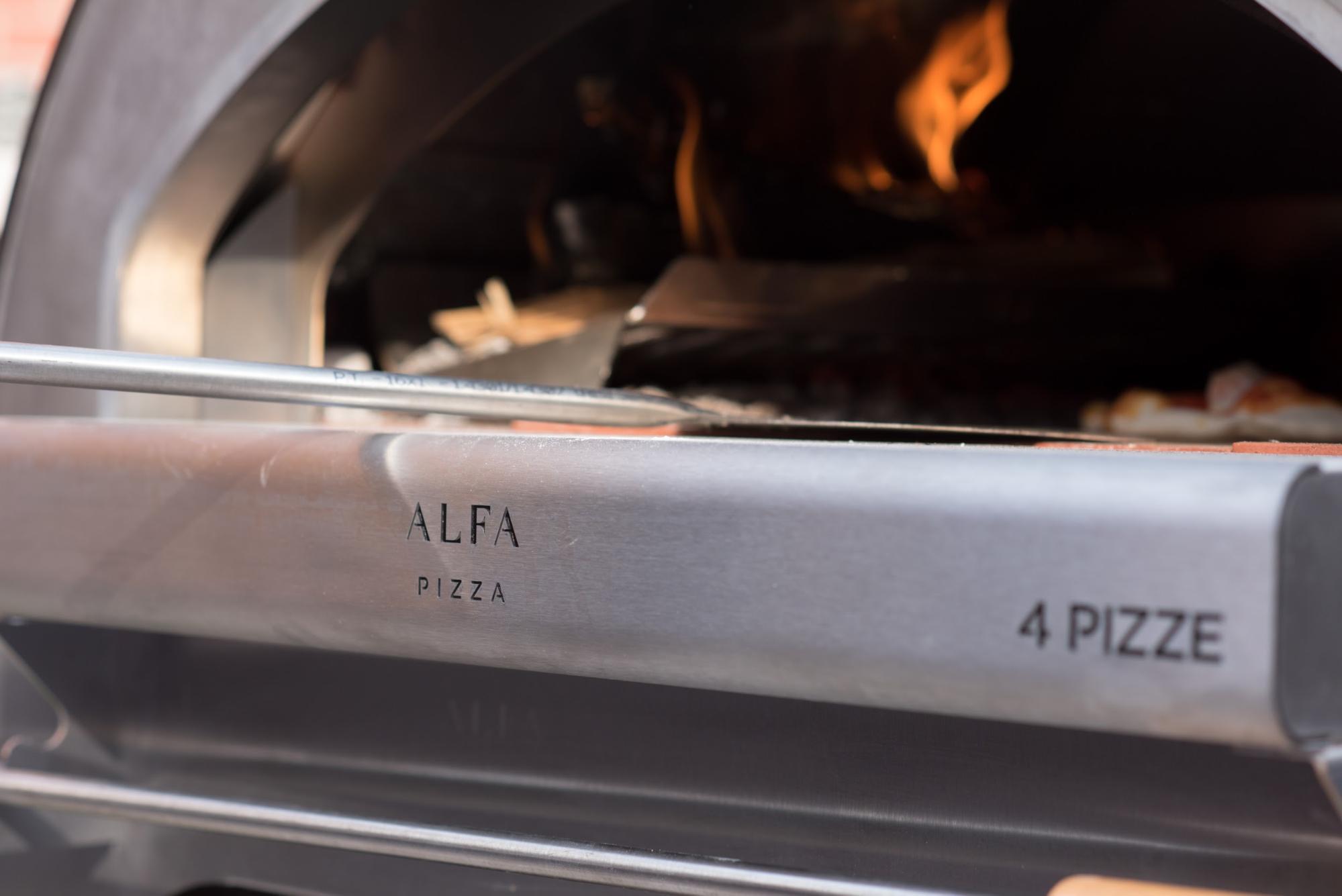 Who Is ALFA
From their humble beginnings in 1977, ALFA is now a worldwide leader in manufacturing residential wood and gas fired ovens. This Italian company designs, manufactures, and produces from their home base in Rome, Italy. The superior quality of ALFA products is shown in their attention to detail, skilled craftsmanship, and effortless design. They provide every customer with an authentic cooking experience, from the powerful framework to the overall performance.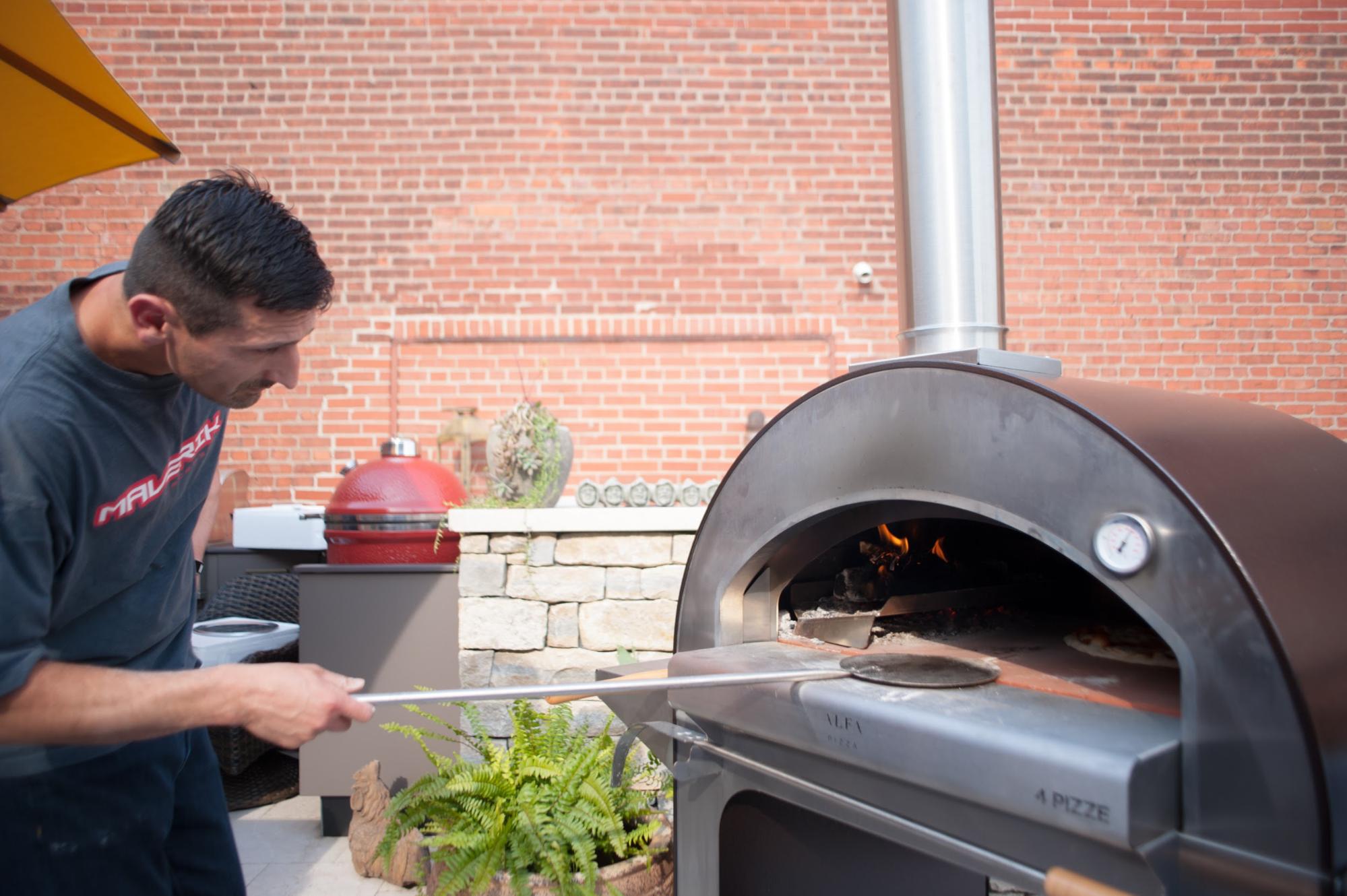 What ALFA Offers
The versatility of ALFA ovens allows them to make so much more than traditional pizzas. Whether you would like to bake a fresh loaf of bread, grill raw vegetables, or roast a chicken for dinner, ALFA ovens are made to satisfy all your needs.
The ceramic interior is able to withstand up to 2000ºF, whereas commercial ovens are only resistant up to 1100ºF. ALFA ovens are also composed of refractory brick—3 cm thick and 100% made in-house—which provides better heat absorption and retention.
Whether you live in a small townhouse or have a spacious backyard, ALFA offers five different styles of ovens that are perfect for all kinds of outdoor spaces and uses: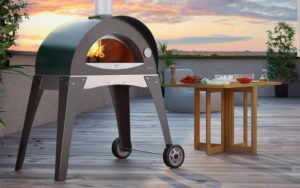 Ciao
This lightweight and wood-fired oven, standing 71.2 inches tall and 46.4 inches wide, is the ideal mobile oven. The side temperature gauge allows for convenient tracking and the large castors provide an easy and convenient way to transport the oven from place to place. Choose the Ciao to prepare your pizzas, meats, vegetables, breads, or roasts.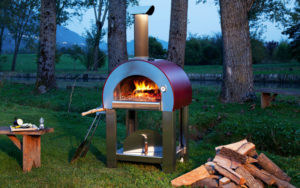 5 Minuti
Compact and easy-to-use, this wood-fired oven can have your meal ready in just 5 minutes. It's size of 70.1 inches high, 36.6 inches wide, and 32.3 inches long make it the perfect addition for your balcony, terrace, or backyard. Despite being small in nature, the power of the 5 Minuti is shown in its ability to rapidly reach high temperatures in its refractory oven floor and stainless steel dome.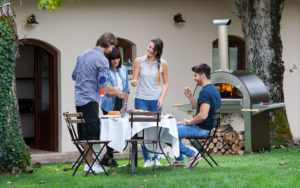 4 Pizze
The built-in lateral shelves of the 4 Pizze oven—totaling 61 inches long—add to the unique design of this wood-fired oven. The built-in peel holder provides easy and convenient access to all your cooking utensils. Standing 79.5 inches tall and 34.4 inches wide, the large interior is ideal for baking multiple pizzas at a time, rapidly reaching high temperatures in the stainless steel dome.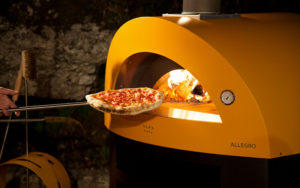 Allegro
Available in either just the oven top or the entire version, this wood-fired oven features a food warming shelf, wood compartment, folding side shelves, and a ceramic fiber insulation to ensure long-lasting heat retention. Standing 88.6 inches tall and 40 inches wide, the Allegro is the perfect option for big family dinners or backyard parties.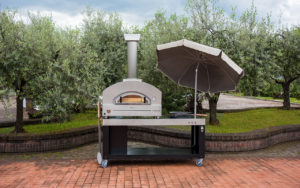 Stove Oven
A popular choice to pair with our ALFA table, the Stone Oven is a gas hybrid that reaches optimal operating temperatures quickly. With its width of 42.9 inches, this robust oven ensures your meals will cook efficiently and effectively in its spacious interior.
Adding one of these ovens to your backyard patio can make a great addition to your home. Don't forget to look into our extensive range of ALFA accessories that will elevate your cooking experience to the next level. Some of our favorites include the Pizza chopping board, Peel set, Wood rack, and Pizza wheel cutter.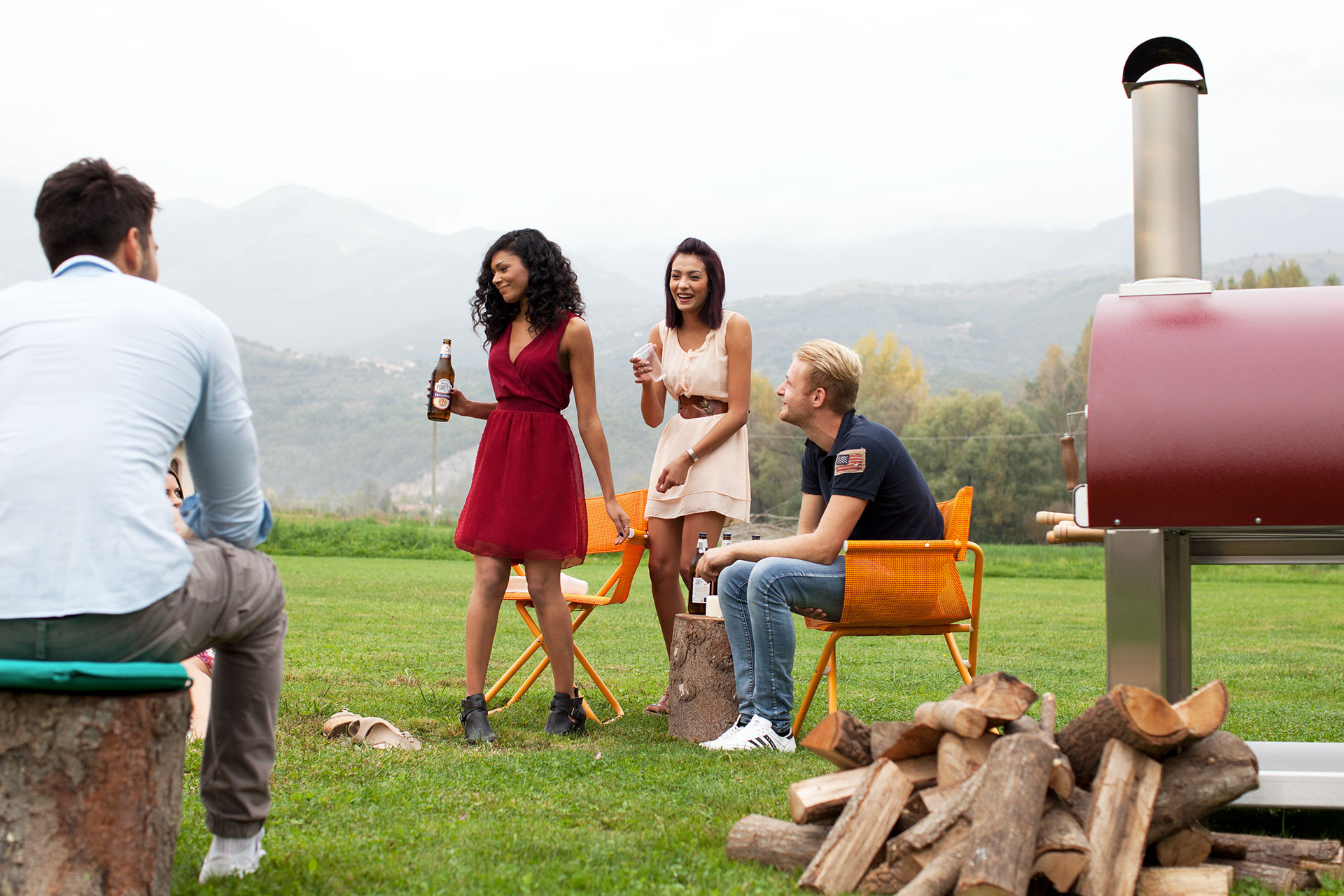 Why ALFA Ovens?
Having a rich history of Italian tradition and craftsmanship, ALFA ovens deliver the highest quality products that can fit the lifestyle of you and your family. There is no assembly required, making the setup process seamless and hassle-free. ALFA ovens will give you a truly memorable experience with the sleek design, expert craftsmanship, and high-quality materials. With this addition to your home, you are cultivating a lifestyle of community and friendship—perfect for your next weekend hangout or backyard party.
Jump start your summer plans and stop by our outdoor showroom to see our complete ALFA pizza oven collection. Discover the oven that best fits your home and lifestyle.