Container Gardening, with Perfect Pots
Join Perfect Pots's own Laura Lapp as she shares some of her secrets to the most beautiful containers around! Enjoy light refreshments and save 10% on  all containers the night of the event.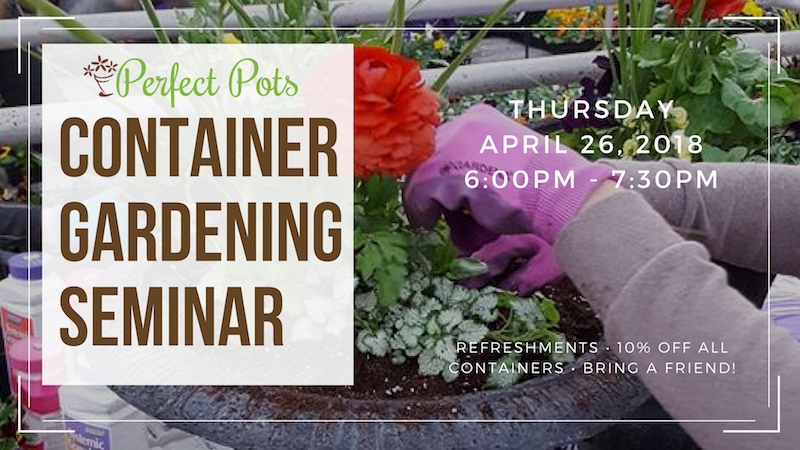 Ah, you missed it!
This event is over now, but don't worry—we always have new ones coming up in the future!
Upcoming Events